Gonzalo Caballero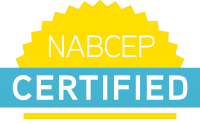 SOLAR MONITORING AND SERVICE SPECIALIST
Washington and Oregon
Hails from: El Paso, Texas
Activities: I love to travel, mostly enjoying a good road trip. When I am not driving somewhere, I enjoy concerts, and I love trying new places to eat when travelling or visiting a new place. I enjoy the unknown and adventure of it all.
Volunteer work: I have been involved with Habitat for Humanity of Kitsap County as their Volunteer Solar Tech for a number of years and occasionally will volunteer with construction and support.
Fun facts: I have had an Amateur Radio license since I was 14. I love the X-Files and anything alien related. I have started to collect random stuff to put on my desk at work.
Certifications: NABCEP Certified-PV Installation Professional, OSHA-10 Hour
Favorite nonprofit: Habitat for Humanity. I have been a volunteer with Habitat in the past, and I enjoy helping people build a future home for their family. A place to feel safe and a place to grow.