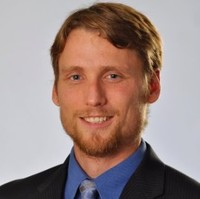 Stephen Hannan
Washington
SOLAR DESIGN CONSULTANT | EMPLOYEE OWNER
Hails From
Baltimore, MD
Activities
Skiing, hiking, mountaineering, swimming, gardening, homebrewing, disc golf, photography
Degrees
Professional Engineer
Fun Fact
I enjoy getting outside and enjoying the environment. I pick up trash on trails that I hike. I can swim a 25-yard pool while holding my breathe. I like to ski fast. I have two hole-in-ones in disc golf.
Volunteer Work
I volunteer with American Society of Civil Engineers (ASCE). We do a wide range of work including invasive species removal and native planting, adopt a road clean-up, habitat for humanity, and work with various organizations in Seattle.
Favorite Nonprofit
NPR – They provide quality news and stories. It is important to have quality information given to "the people" so we can make intelligent decisions and understand what i happening in the world.