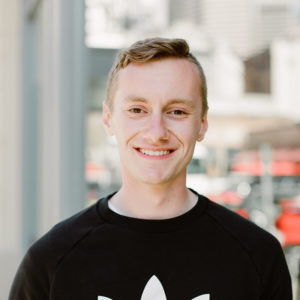 Adam Trissel
Washington
02 ELECTRICIAN | EMPLOYEE OWNER
Hails From
Yelm, Washington
Activities
Everything music related! I love playing guitar and drums, and I especially enjoy writing and playing shows with my band that's based out of Seattle.
Volunteer Work
I participate in a preaching activity as a Jehovah's Witness on a weekly basis, sharing my faith with the community.
Accreditations, Licenses, and Degrees
Associates in Applied Science – Energy Technology
Favorite Nonprofit
My favorite nonprofit organization is Rotary International, because I'm really impressed with their message of understanding across cultures, their help in building wells and creating sustainable water sources, and their overall goal to strengthen and support basic education in growing areas. I actually first found out about them through the Rotary Club program in my high school!