Solar Frequently asked questions
As a solar installer servicing Washington and Oregon, we frequently answer a fair share of solar frequently asked questions. In fact, we look forward to answering these questions because we know that going solar should be an informed decision.
On this solar FAQ page, you'll learn about solar energy incentives, solar financing, as well as solar in Oregon and solar in Washington.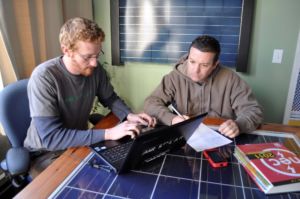 If these solar energy questions spur an inclination to know more, then consider reading about what questions to ask solar companies.
Also, check out our other solar FAQ pages:
TAKE ADVANTAGE OF OUR FREE CONSULTATION SO WE CAN PROVIDE THE ANSWERS YOU NEED TO MAKE AN INFORMED DECISION.