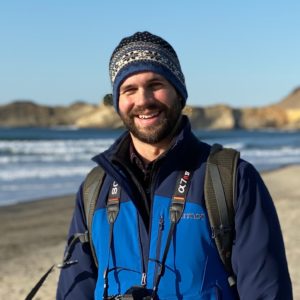 Brendan Anderson
Oregon
GENERAL JOURNEYMAN ELECTRICIAN
Hails From
Oregon
Activities
Traveling, landscape and astro-photography, birdwatching, rollerblading, skiing, hiking, camping, gardening, and playing with dogs
Degrees
JATC: Oregon General Journeyman License CGCC: AEET-Electrical Electrical Engineering Technology and Renewable Energy University of Oregon: BA-Digital Multimedia Design
Fun Facts
I'm a hobby meteorologist. I can start a campfire with water. My favorite board game is Settlers of Catan, and I can identify at least 23 different birds just from their calls.
Favorite Nonprofit
Street Dog Hero, a small nonprofit focused on rescuing dogs from around the world to be fostered and adopted in the Pacific Northwest. Mental Health America, a community-based organization dedicated to helping those struggling with mental health issues.
Volunteer Work
Over many years, I've volunteered my time to Jackson Bottom Wetlands Preserve, establishing new trails, monitoring migratory wildlife and leading educational nature programs for kids. I've always had a love for the outdoors and still have a special connection to this local wetlands.