Work with purpose and enjoy life!
Our mission is not just to help bring sustainable energy to more people in the Northwest. It's also to create a workplace where all kinds of people can thrive!
Our company considers the growth of all our employees – through experience, education, and mentoring – to be as important as profitability and productivity. 
You can see that commitment in the wide range of benefits, perks and training we offer, while paying a competitive, family wage.
One more thing…we're known to throw some epic parties.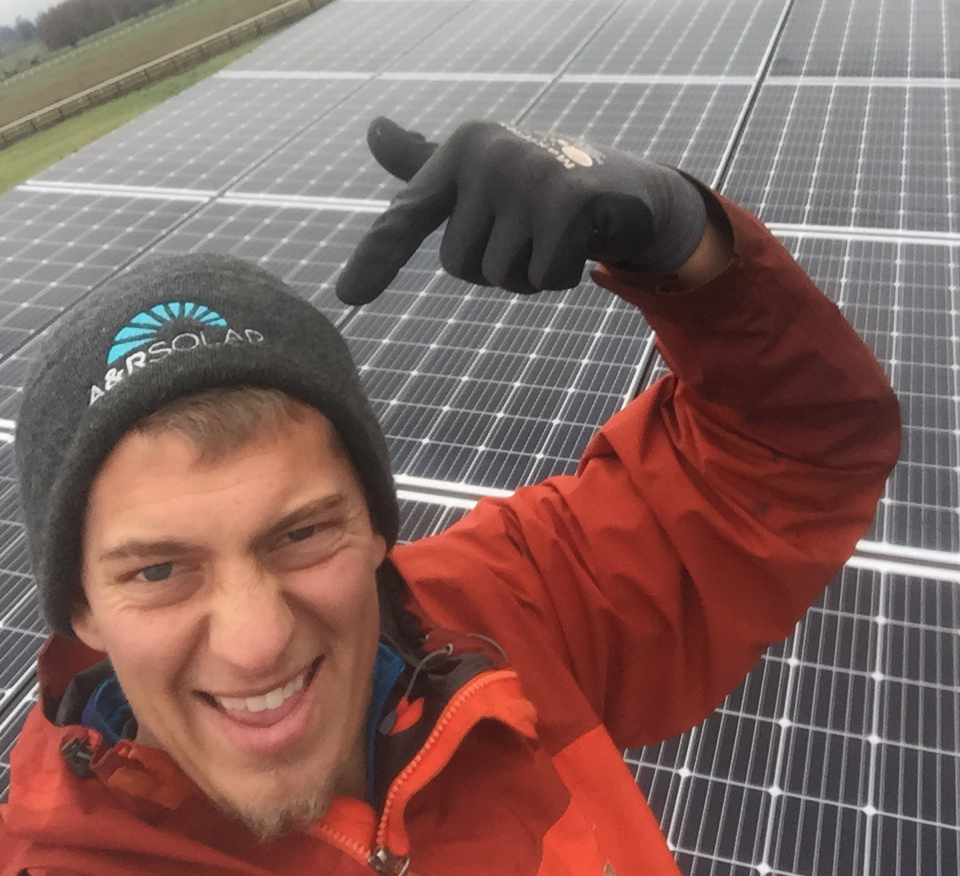 We offer standard employment benefits, including:
Company ownership (after 3 years)
Fitness and health stipend
Flexible work hours
Ability to work remotely
Clean commuting stipend
Continuing education units reimbursement
Education enrichment stipend
At-cost solar energy system for your home
Phone reimbursement/company plan
Maternity/paternity leave
Fun company events and parties
Work wear stipend for crews
Tool stipend
Company sponsored group outings
Employee assistance program
COMPANY OWNERSHIP
We encourage our employees to be fully invested in making A&R Solar a terrific place to work by making them employee owners after 3 years.
SPONSORED GROUP OUTINGS
Want to go see a ball game, head out to the theater, or get mani-pedi's? Take 4 or more work friends along, and we'll chip in half the cost.
EDUCATIONAL ENRICHMENT
Our employees enjoy a generous stipend to go learn about anything they like – from kayaking to speaking Swedish to cheese making.
TOOL STIPEND
Need some power tools or a pressure washer? How about some proofing baskets for bread, or cutting machine for your crafts? If you have a side passion for working with your hands, we'll give you a nice annual stipend to enrich your hobbies a bit.
At A&R Solar, we come from a variety of backgrounds. Some of us have served in the military. Others have worked for large tech or construction companies. Others come from non-profits and union jobs.
We don't expect you to fit a mold. We hope that you will add something new, as we all pursue a common mission.
We are proud to be an equal opportunity employer celebrating our employees' differences, regardless of race, color, religion, sex, sexual orientation, gender identity, national origin, age, disability, or Veteran status.
Ready to join us?
Apply now!
What is working at A&R like?
We enjoy working & playing together. See yourself here!
Our awards and industry recognition