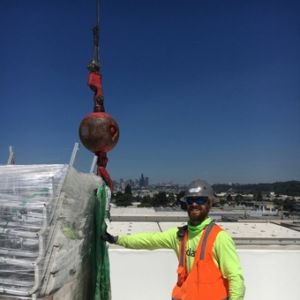 Nick Field
Washington
COMMERCIAL ELECTRICAL APPRENTICE
Hails From
Lacey, Washington
Activities
Surfing, skiing, kayaking
Volunteer Work
I was a big brother in the Big Brother Program in Los Angles. Ski lessons for the YMCA. Building mini houses in Mexico with the Rotary club volunteer team.
Accreditations, Licenses, and Degrees
OSHA – 30, OSHA-1, Electrical 101 CITC, certified operator for heavy equipment. I'm certified to install Tesla products, including commercial and residential batteries.
Favorite Nonprofit
The Ocean Conservancy because we need to protect our oceans.
Fun facts
Dog lover (I have two German shepherds) and I'm a father!