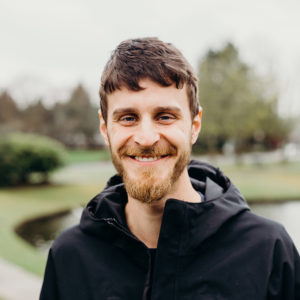 Keenan Reynolds
Washington
02 ELECTRICIAN | EMPLOYEE OWNER
Hails From
Albany, New York
Activities
Hiking, camping, rock climbing, soccer, and basketball
Fun Fact
I've hiked above 13,000 feet on three different continents.
Degrees
Undergraduate degree in Philosophy and Psychology
Volunteer Work
I worked with the GivePower Foundation on a 100 Kw solar energy installation on the Northern Cheyenne reservation capitol building in Montana.
Favorite Nonprofit
The ACLU because of their defense of human rights.