What happens after you sign your contract
After you sign your contract, we immediately begin getting the details of your project in order. If you received an estimated installation date that is several weeks out, please don't worry if we aren't in frequent contact with you. As you can see below, we have to take care of a lot of paperwork before we can do any work on your house or business.
Going over the details
Within a few days of signing your contract, you will receive a welcome email from us outlining our next steps. You'll need to make your down payment–typically 10 percent of the total–at signing. We accept check or credit card for this payment with no processing fees.
Our design team will look over your proposed system, make any necessary refinements, and create installation documents for our installation crew and the various jurisdictions from which we'll need to secure permits and other authorizations to proceed with the install.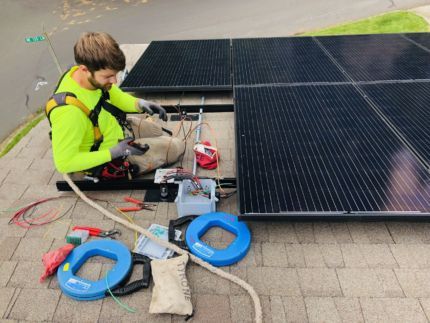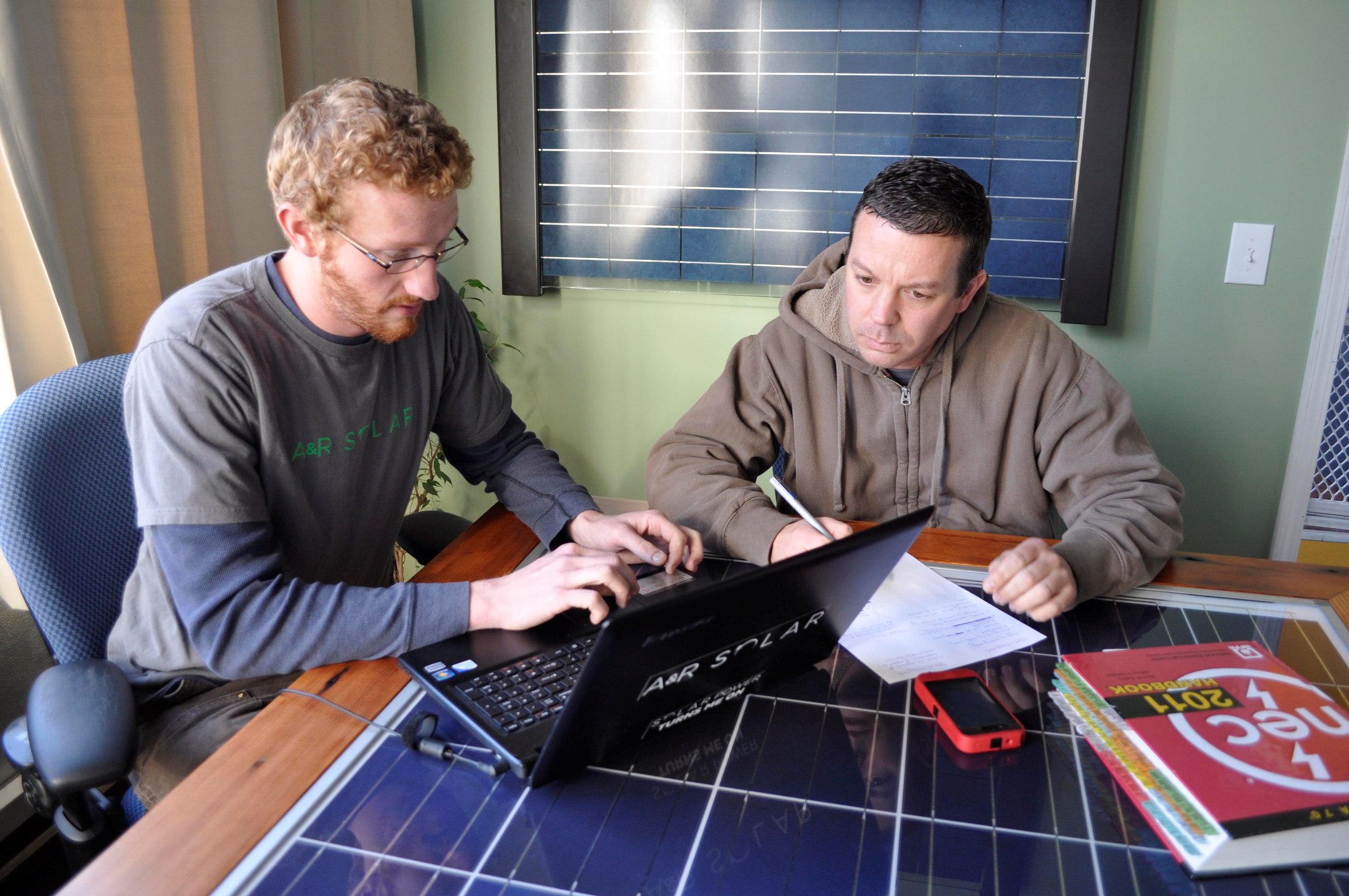 Understanding the paperwork
We generate the paperwork for your utility that allows us to connect your system to the grid and for you to sell excess power back to the utility.
For Oregon residents, we will be submitting paperwork to the Energy Trust of Oregon (if applicable).
We also secure electrical and possible building permits if required by the city. Depending on your jurisdiction, we can get some of these permits over the counter, meaning we can apply for them online or quickly from the local planning department. Some systems in some cities require a design review, which can take a few weeks and may require an engineering analysis.
Ordering equipment
When we send you the receipt for your down payment, we will also send an invoice for the equipment deposit–typically 70 percent of the cost of your system–with a due date. Once we receive your equipment deposit, we order your panels, inverters, and racking equipment from our suppliers.
It's important to get your equipment deposit in on time, so we can make sure your equipment arrives by your scheduled installation. Like many other industries, lead times for equipment will vary depending on manufacturer and availability of certain models.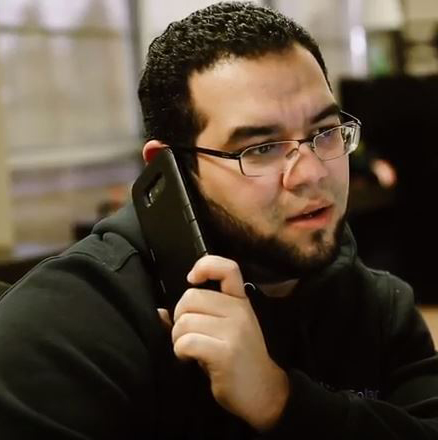 Final touches
A couple of weeks before your installation, one of our project managers will contact you to go over your system and to answer any questions you might have. Depending on the scope and complexity of your project, this may be done in person or over the phone. The project manager will also confirm your install date and time.
TAKE ADVANTAGE OF OUR FREE CONSULTATION SO WE CAN PROVIDE THE ANSWERS YOU NEED TO MAKE AN INFORMED DECISION.