It should come as no surprise that consumer protection from solar panel scams is important to maintaining the integrity of the solar industry.
Even before the passage of the Inflation Reduction Act by the Biden administration, home solar installations were experiencing a strong annual growth rate of 33%.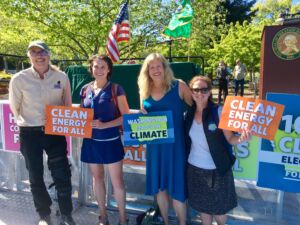 The downside to this growth? As the popularity of solar continues to increase, so do misleading claims, high-pressure door-to-door sales pitches, and outright solar panel scams.
Many of us have been the recipient of social media ads proclaiming "see if you qualify for free solar!", or "2022 is your last year to go solar for free!". While others have experienced more invasive sales tactics like door-to-door solar panel scams that purport misleading information.
In order to protect consumer confidence and the integrity of the solar industry, WASEIA (Washington Solar Energy Industries Association), has developed a Consumer Protection Complaint Form. This form is meant to collect information that will enable WASEIA to strengthen its efforts in helping to regulate bad actors while providing accurate and credible information to solar consumers.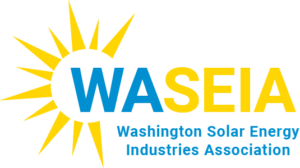 If you've experienced any questionable solar sales tactics or seen any solar claims that seem false or misleading, please complete this form.
Solar is a big investment. You need a chance to process what you've been told after meeting with a sales associate. You should never feel pressured to immediately sign a contract. It's important to compare bids and ask clarifying questions.
For instance, a system designer needs to perform a detailed assessment before they put together a final bid. This is necessary to verify that the panels will fit, to verify on-site shading and overall solar resource, and to confirm the roof has enough life left to avoid removing solar panels to replace a roof later.
The designer will also confirm that there is adequate capacity in your electrical panel for the solar system or if electrical upgrades will be needed. If no one has checked these things, then the savings estimate, roof layout, and price probably aren't accurate, and you could experience large change orders once the project is underway.
These are just a few considerations that highlight the importance of being thorough and taking your time before signing with a solar sales associate. If you're looking for more information on what to look out for then consider reading this blog post by our fellow installer, Western Solar, about how to protect yourself against solar scams and high-pressure tactics.