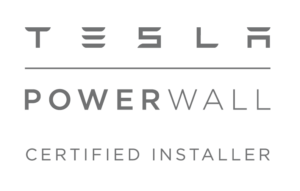 Are you ready? Tesla Powerwall has arrived in Washington and Oregon.
A&R Solar is one of a handful of Tesla Powerwall Certified Installers in the Pacific Northwest. We have a backlog of installations, but we wanted to share everything we know about the product (our designers and project managers are already certified, and we're installing our very own Powerwall this month in our Seattle office. Stay tuned for installation photos and video).
How do I get an estimate for Powerwall?
If you have a home or business in Washington or Oregon, get started now by filling out this form. Solar incentive rates are at their highest levels, so going solar now will maximize your savings and your investment. We can design your system to be storage ready, so that you'll be ready to go once product arrives.
When can I get Powerwall installed?
There is a high demand for equipment, so lead times can be long, but we are happy to walk you through the particulars and give you a free estimate if you are interested. All along the way, we'll keep you updated on availability.
Do I need to have a solar energy system? 
No – you could charge a storage system by other means, but power from the sun is certainly the cleanest and most reliable method. Solar plus storage also has the greatest tax advantages and is the cleanest way to recharge during a power outage. Powerwalls can be charged from the grid or from solar. If you are interested in charging your system from a generator, please work with your design consultant for options. Contact us to learn more about how solar+storage can work for you.
Will it work with existing solar systems?
Yes, we expect Powerwall to be compatible with most/all grid-tied solar systems. Depending upon your priorities and your home's specific needs, you may need more than one Powerwall. For example: if you have a 7.7kW AC Solar inverter or smaller, it will require only one Powerwall, but if you have a 10kW AC inverter you will need two Powerwalls to leverage your entire array during an outage.
What is the warranty?
10 years
How much do they cost?
The battery is $5,900. The backup gateway is $700.
A fully-installed single Powerwall system with design, engineering, permitting, and installation will be $12,000-$14,000 in most cases.
Why is your quote for a Powerwall installation more than Tesla's estimate?
Tesla is providing an estimate that doesn't include local labor rates, travel time, permitting fees, or any additional electrical work that will be needed to pass inspection in Washington and Oregon. These estimates are just that, estimates by remote sales people who haven't visited your property. Tesla is subcontracting the installations out to a handful of companies like A&R Solar which have been approved as a Tesla Powerwall Certified Installer.

Here's some feedback from Tesla customers in other areas of the county, as reported on EnergySage:
"Tesla estimates that installation will add $800 to $2,000 to your bill. However, this estimate doesn't include the cost of electrical upgrades, taxes, permit fees, or connection charges. EnergySage users have reported installation costs that add anywhere from $5,000 to $8,000 (before any financial incentives are applied). The final number will be dependent on the specifics of your installation." EnergySage (May 2018)
Here's how A&R Solar is approaching Powerwall sales:
We are providing a detailed quote, not an estimate that will be later amended once a certified person reviews your home's specifics. No surprises.
We are the leading solar+storage firm with over 11 years of experience and more NABCEP and Tesla certified people than any other company in the Northwest. All expertise is under one roof right in your area; no subcontractors required.
If you need service/support, we are a phone call away. We have a dedicated service department and almost 70 staff across two states.
Is it designed to work when the grid goes down?
Yes, our installed system will include all the required components to provide backup power automatically.  This will include Powerwall(s), backup gateway(s) and any additional load centers needed.
What is a backup gateway and why would I need one?
The Tesla Backup Gateway is a critical component that allows Powerwall(s) to safely operate whether the grid is up or down. It provides monitoring and management of the overall Powerwall system.