You've probably never heard of a NABCEP certified solar installer before, but if you're interested in solar panels for your home, it's worth understanding why it's important for you to work with one.
In fact, it should be the first thing you look for when researching a solar company.
Sure, reading a solar installer's Yelp reviews or scouring the Better Business Bureau to dig up information on a solar company can be helpful. But it's in your best interest to determine to what extent a solar company places value on NABCEP certification.
Here's why.

QUICK LINKS
What is NABCEP certification?
Established in 2002, the North American Board of Certified Energy Practitioners (NABCEP) was created to develop and implement quality credentialing and certification programs for solar practitioners.
In 2023, NABCEP certification has become the gold standard for solar energy contractors.
While the requirements to pass the exams are notoriously difficult, it's for good reasons!
Solar energy systems are complex. They require technical knowledge and expertise to ensure they continue operating for their estimated 25–30 year lifespan.
You wouldn't want just anyone fixing your home's plumbing or wiring your electrical system, right?
While going with the cheaper option sounds good to start; you're trading decades of peace-of-mind performance for momentary savings…
With the average cost of a solar energy system around $30,000 in Washington and Oregon, peace of mind really does have value!!
Candidates are required to have extensive experience within their solar PV discipline prior to being accepted, as well as pass a comprehensive examination.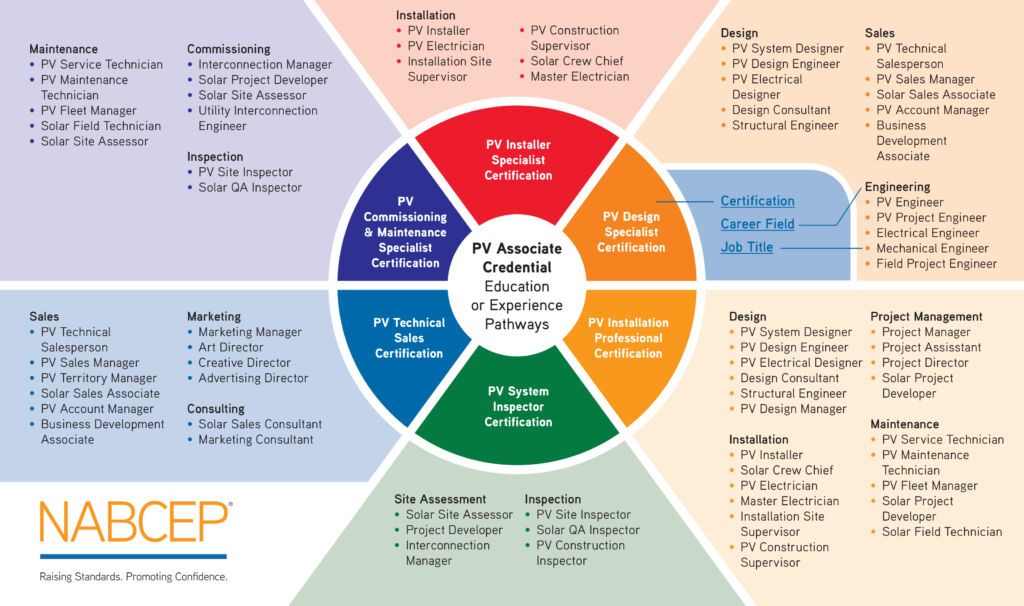 By passing the NABCEP examination, solar professionals have demonstrated their commitment to quality, safety, and service. They also have committed to:
Protecting consumers
Promoting renewable energy
Providing value to the profession
Promoting worker safety
In addition to establishing solar PV system comprehension, accredited solar professionals must adhere to the NABCEP Code of Ethics and Standard of Conduct: a provision that safeguards the integrity of the solar industry while establishing fair and responsible practices.
Why Hire A NABCEP Certified Solar Installer?
Consumers benefit from working with NABCEP certified solar installers because of the rigorous testing involved and the requirements around on-the-job training.
In other words, consumers who hire NABCEP certified installers can trust that the installer will protect their investment by producing quality work that's under warranty while providing transparency around cost, and ensuring your system produces enough energy to decrease your payback period.
Trust and accountability: They're worth a lot!
As the only certification organization in the solar industry requiring a code of conduct, homeowners can be assured that they can hold unethical NABCEP installers accountable for their actions.
The Most NABCEP Certified Solar Installers In The NW
A&R Solar has placed significant value on obtaining NABCEP certification because we believe it provides our employees with the skills and confidence they need to perform their duties at the highest level of proficiency.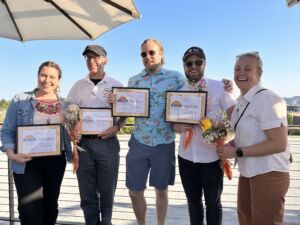 That's why we're elated to announce that as of April this year, all our Oregon Solar Design Consultants have obtained NABCEP certification!
As it stands, A&R Solar is the leading NABCEP certified solar installer in Oregon and Washington, which means our solar qualifications speak for themselves.
It's important to us that we don't just say we're the best solar installer in Washington and Oregon, we've got the credentials to prove it!