As Seattle prepares for the climate strike, the Seattle City Council has made it easier to install large solar projects to be installed in Seattle City Light territory.
The ordinance, which passed unanimously earlier this month, creates a streamlined way for businesses, nonprofits, and government entities with high energy usage to install solar.
Until now, large solar projects had to enter a custom approval process with City Light, meaning lots of resources and delays. Past examples include the Bullitt Center, CenturyLink Field, and several Seattle Public Schools. 
This summer, Audi Seattle/University Volkswagen installed a system on the roof of the showroom. The 540 solar panels help offset around half of the dealership's power usage, including charging Audi's new electric vehicle, the e-tron. The system will save about $2 million in electricity savings over its 25-year lifetime while saving the equivalent of 163,834 pounds of coal burned or 366,413 miles driven.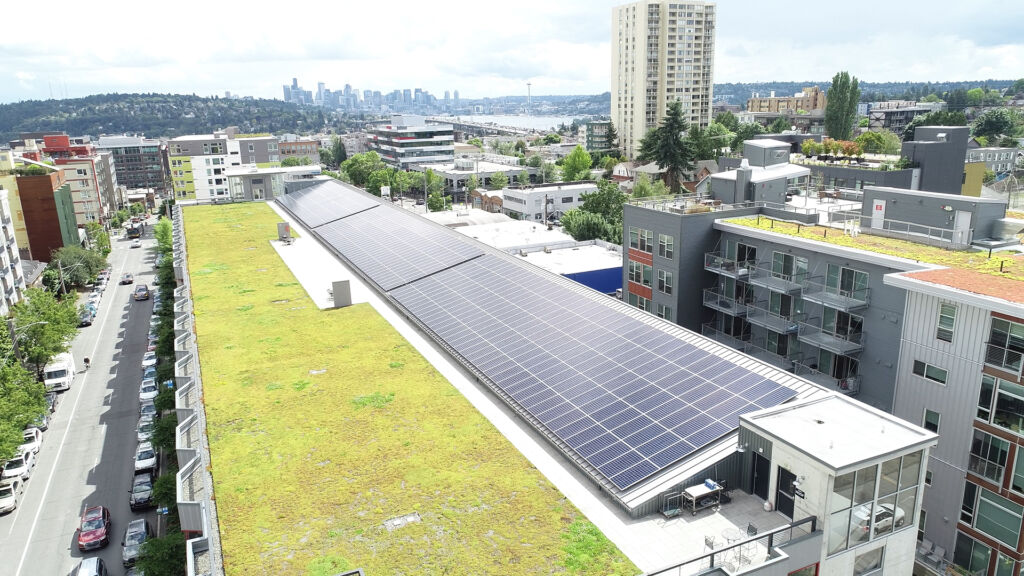 Even though City Light gets over 90 percent of its energy from hydro, electric vehicles could lead to an increase in electricity demand. There are now over 50,000 electric vehicles registered in the state of Washington according to data.wa.gov.