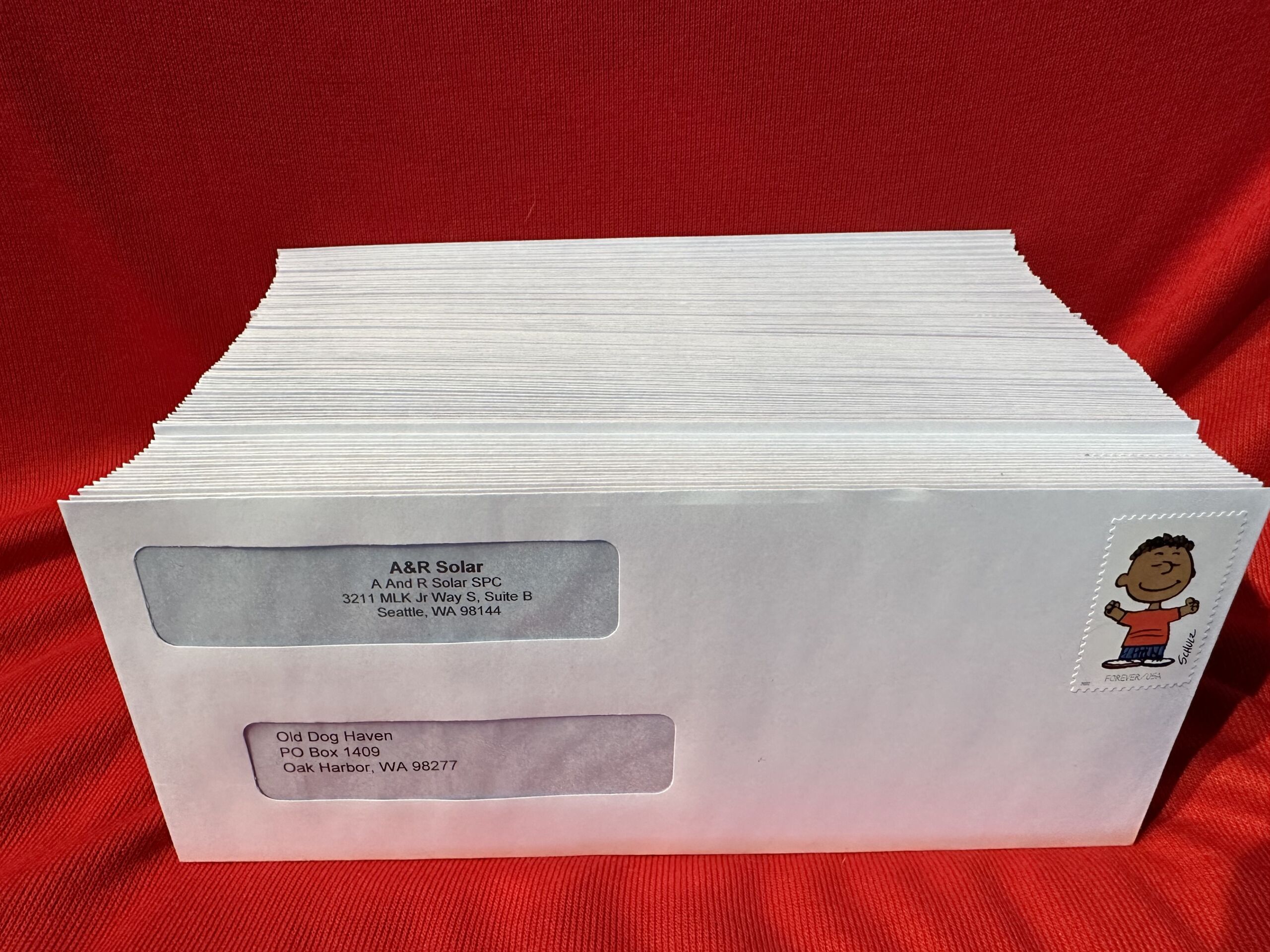 A&R Solar donated almost $30,000 to nonprofit organizations in 2022.
A Certified B Corporation and Social Purpose Corporation, the company sets aside a portion of its profits each year for donations.
This money is in addition to A&R's sponsorships of solar and climate change related groups, such as Climate Solutions, Solar Washington, and Solar Oregon.
Throughout the year, A&R employees are each given an allotment of money that the company will donate on their behalf, including volunteer hours.
The bulk of the donations–$22,100–came in December. At the end of year, A&R employee owners can each choose to select a nonprofit for a donation. Also, A&R's nearly 4,000 solar and battery customers were invited to nominate nonprofits in their communities. Around 120 checks were cut and signed just before the beginning of January.
Total 2022 giving:
$29,969.98
143 organizations
92% went to organizations focused on Washington and Oregon
56% went to customer-direction organizations; 44% from employees
The company also donated Vanna White,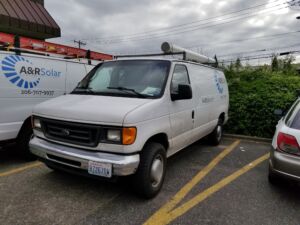 one of its older work vehicles, to Children's Healing Art Project, a Portland program that provides free healing arts to children, teens, and families affected by pediatric illness.
Here are a few of the organizations that A&R donated to around Washington and Oregon in 2022:
All Kids Win, Lacey, WA
Committed to ending homelessness, by giving teens the help they need so they can focus on school, go on to graduate and become contributing citizens.
Beaverton Literacy Council, Beaverton, OR
Empowers and supports adult learners by teaching English and building community.
Blue Mountain Therapeutic Riding, Walla Walla, WA
Use equine-assisted activities and therapies to make a difference for people in the community with disabilities.
Cape Meares Community Association, Tillamook, OR
Serves as a catalyst to promote social interaction and exchange of ideas around common educational interests, environmental stewardship, historical preservation, and community well-being.
Coastal Interpretive Center, Ocean Shores, WA
Educates the public about the natural and cultural history of Washington's Pacific Coast, and inspires the joy and wonder of nature.
Cocoon House, Everett, WA
Empowers young people, families, and the community to break the cycle of homelessness through outreach, housing, and prevention.
Columbia Land Trust, Vancouver, WA
Conserve and care for the vital lands, waters, and wildlife of the Columbia River region through sound science and strong relationships.
Community Action, Hillsboro, OR
Provides critical services to low-income families in the areas of housing, homeless services, economic empowerment, family development, and early childhood care and education.
Do Good Multnomah, Portland
Supports veteran-centered communities that inspire dignity, sustainability, and purpose.
Ella Curran Food Bank, Independence, OR
Dedicated to providing food for people in need living in or near Independence and Monmouth, Oregon.
Farm to Heart Initiative, Ridgefield, WA
Dedicated to ensuring organic, local food for families in low income communities.
First Night Project, Mercer Island, WA
Provides curated care bags (backpacks) to teen patients who have just arrived at the hospital for cancer chemotherapy treatment.
FYRE, Omak, WA
Envisions an Okanogan County where the opportunity for healthy minds, bodies, and homes exists for all young people.
GirlsBuild, Portland
Inspire curiosity and confidence in girls through the world of building.
Hanford Challenge, Seattle
Creates a future for the Hanford Nuclear Site that secures human health and safety, advances accountability, and promotes a sustainable environmental legacy.
Homeward Pet Adoption Center, Woodinville, WA
Transforms the lives of cats and dogs in need through compassionate medical care, positive behavior training, and successful adoption while building a more humane community.
KEXP, Seattle
Nonprofit arts organization serving music lovers through in-person, broadcast, and online programming.
Lambert House, Seattle
Empowers lesbian, gay, bisexual, transgender, and questioning youth through the development of leadership, social, and life skills.
Second Harvest, Pasco, WA
Brings community resources together to feed people in need through empowerment, education and partnerships.
Sisters Trail Alliance, Sisters, OR
Inspires a world of trail users to preserve nature through recreation.
Tualatin Riverkeepers, Tualatin, OR
Protects and restores the Tualatin River watershed.