A&R has been installing solar on homes and businesses in Washington and Oregon since 2007. In that time, we've garnered a variety of awards that highlight not only our solar installation excellence but our commitment to providing a workplace where our employees can learn, grow, and share in the ownership of the business they work hard to develop. Here are some of those accomplishments. 
2022
Oregon Business names A&R Solar one of the best workplaces in Oregon. A&R Solar started in the Northwest with two guys who wanted to create a solar installation company focused on people and the planet. While A&R has grown to more than 100 employees across two states, we haven't lost sight of our commitment. We work hard to maintain a safe, positive, and innovative work environment where employees are encouraged to learn, grow, and have fun – all while earning a good living. That's why A&R Solar was named one of Oregon Business' 100 Best Companies to Work for in Oregon.
Beyond bringing sustainable energy to more people in the Northwest, our mission extends to creating a workplace where all kinds of people can thrive!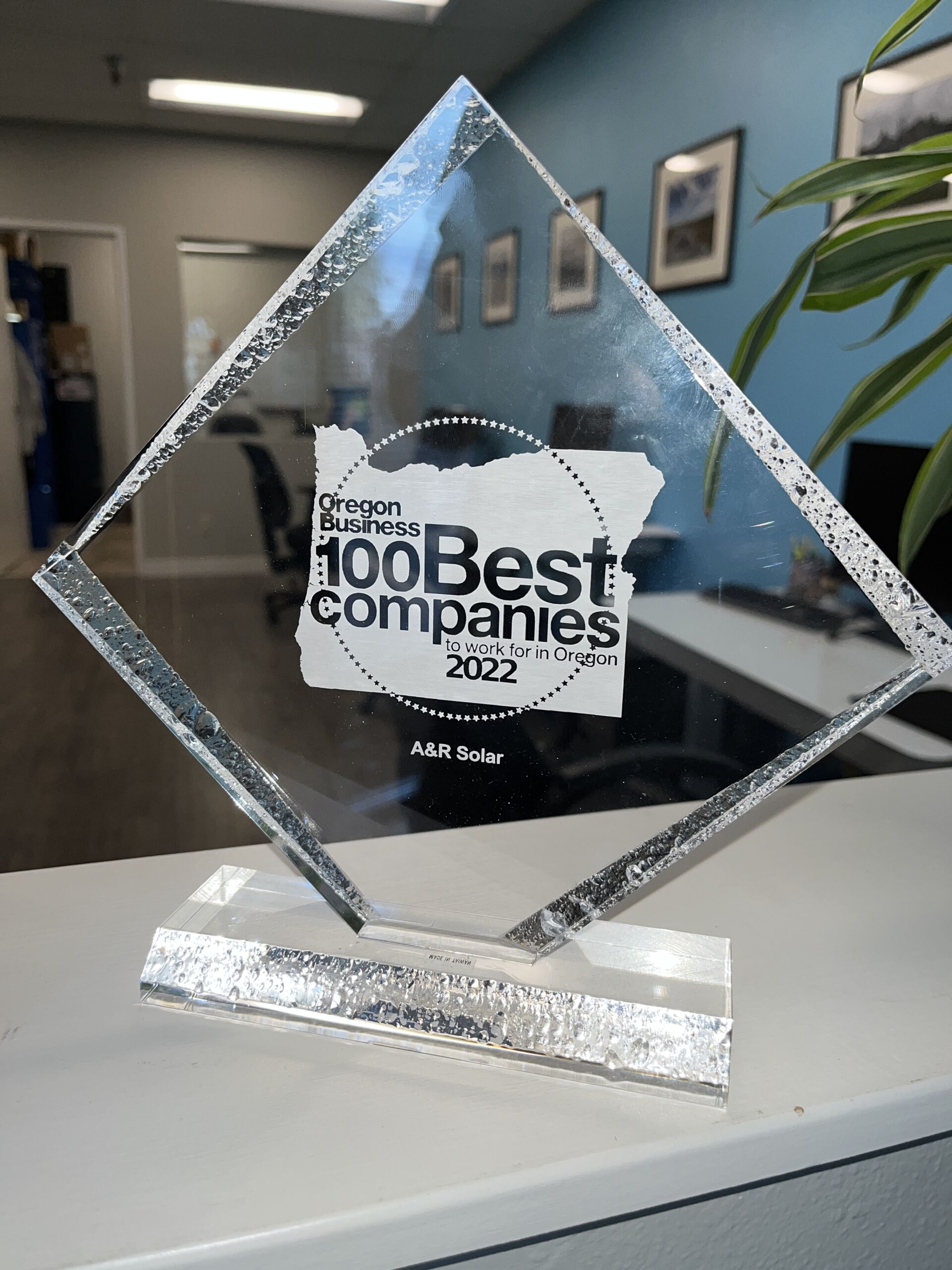 Since 2007, we've built a reputation on powering what's next, which extends to empowering our team members' personal growth. Besides investing in professional development opportunities, employees can expect a range of stipends and benefits. Here are some of our more popular perks:
Company ownership (after 3 years), as well as employee assistance program
Ability to work remotely, as well as flexible work hours, and a clean commuting stipend
Education enrichment stipend for professional development, and continuing education units reimbursement
At-cost solar energy system for your home
Phone reimbursement/company plan, as well as a tool stipend, and work wear stipend for crews
Maternity/paternity leave
Fun company events and parties
Company-sponsored group outings – Plan an outing with a handful of co-workers, and A&R will cover part of the cost
Fitness and health stipend
Ready for a career in solar? We are always looking for great candidates in the Portland and Seattle metro areas. Check out our job openings!        
---
2021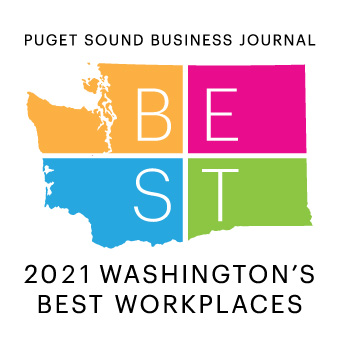 A&R Solar employees have once again named A&R Solar one of Washington's best workplaces in the Puget Sound Business Journal's 2021 Best Workplaces program.
PSBJ surveys employees on different areas such as benefits and culture. Seventy percent of our eligible staff needed to respond for us to qualify.
We're humbled that our employees honored us with this recognition, especially given the challenges of installing solar and during the pandemic when our office staff has been working remotely and our install crews have been following strict state and OSHA safety guidelines. Many of us haven't seen each other since the pandemic began.
We're proud to pay our employees a living wage and offer a slate of benefits. Beyond the standard benefits (medical, dental, 401k with match, paid time off), we've been able to add some unique perks, such as:
Company ownership after 3 years
At-cost solar energy system for your home
Tool stipend
Company-sponsored group outings (kayaking, sporting events, dinners)
Continuing education units reimbursement
Education enrichment stipend (foreign language, photography, snowshoeing)
And yes, we're hiring!    
---
2019
A&R Solar has once again been named one of the top solar companies in the Pacific Northwest.
In the annual rankings released by Solar Power World, A&R ranked #2 in Washington (#1 Residential only) and #4 in Oregon.
We are ranked #22 in rooftop contractors nationally. Not bad for a solar company battling perceptions that solar doesn't work in the Northwest!
As a B Corporation, we placed planet and people right along with profit. Being the biggest isn't our goal, but it's fun to see where we fall in comparison to others in our industry.
2019 continued…
A&R Solar won second place in the Puget Sound Business Journal's annual Best Workplaces competition.
Businesses and organizations must be nominated to participate in the selection process. Employees answer anonymous survey questions about the work environment, benefits, and overall job satisfaction.
The top word that employees used to describe the work environment at A&R was "fun." One hundred percent of employees answered that the senior leaders of the company value people as their most important resource.
Here are a couple of quotes from employees:
"The human element is always on top of my list of things a company should care about and promote to have a healthy positive workplace. A&R was created with the realization that the human element, along with one's skills, knowledge, and ability is paramount to succeed. Great customers, great coworkers, and a great industry leader, A&R is a wonderful place to call home."
"A&R Solar has shown me that companies still exist that put more value into the people of the company then the dollar that is made."
The award was handed out at an event at T-Mobile Park. A&R has been a finalist for the award for several years.
The second place award is in the midsize business category. A&R currently has 67 employees in Washington and 16 in Oregon. The company was founded in 2007.
---
2016
For the second year in a row, A&R Solar has been named the top solar installer in the state of Washington.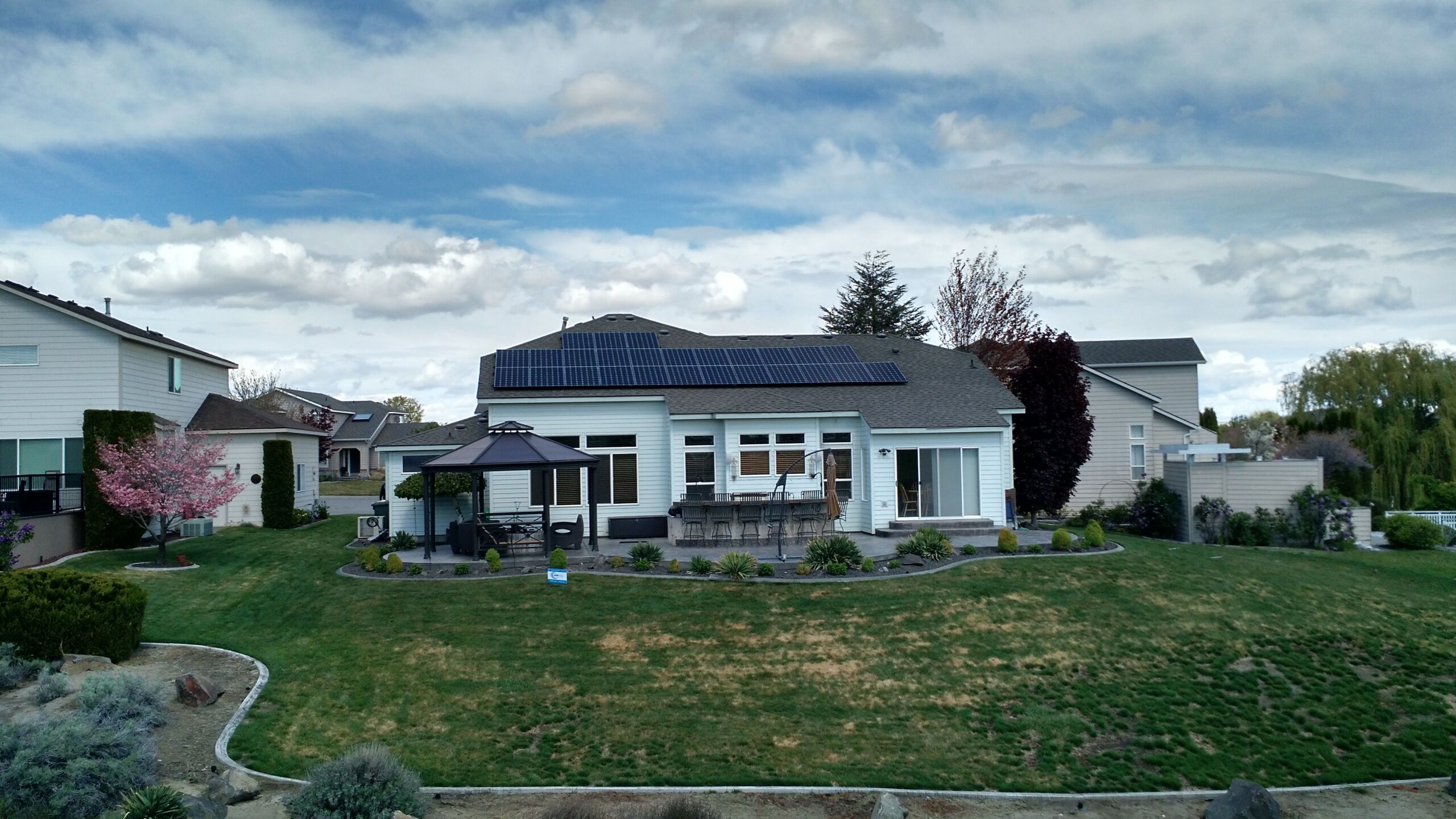 A&R Solar employs 37 workers in Washington and Oregon, who installed 3.47 MW of solar in 2015, up from 1.07 MW in 2014. Many of those installations are residential homes across the state and include large-scale projects like Bainbridge Island's Grow Community and community solar projects near Spokane, Vancouver, and Kennewick.
We work amid a burgeoning business market. The U.S. solar market is expected to grow 119 percent this year, according to global research firm GTM Research. While a majority of solar electricity is produced at large, utility-scale solar power plants, the greatest number of solar jobs are located with companies like A&R—firms doing the work to bring clean energy to the public. The solar sector employs 77 percent more workers than the U.S. coal mining industry does today, according to The Solar Foundation report.
In the Pacific Northwest, solar is going strong. The Pacific Northwest's long summer days were made for solar, and thanks to all that sunlight and special utility programs, we can build energy credits in the summer months and work off of them during our darker months.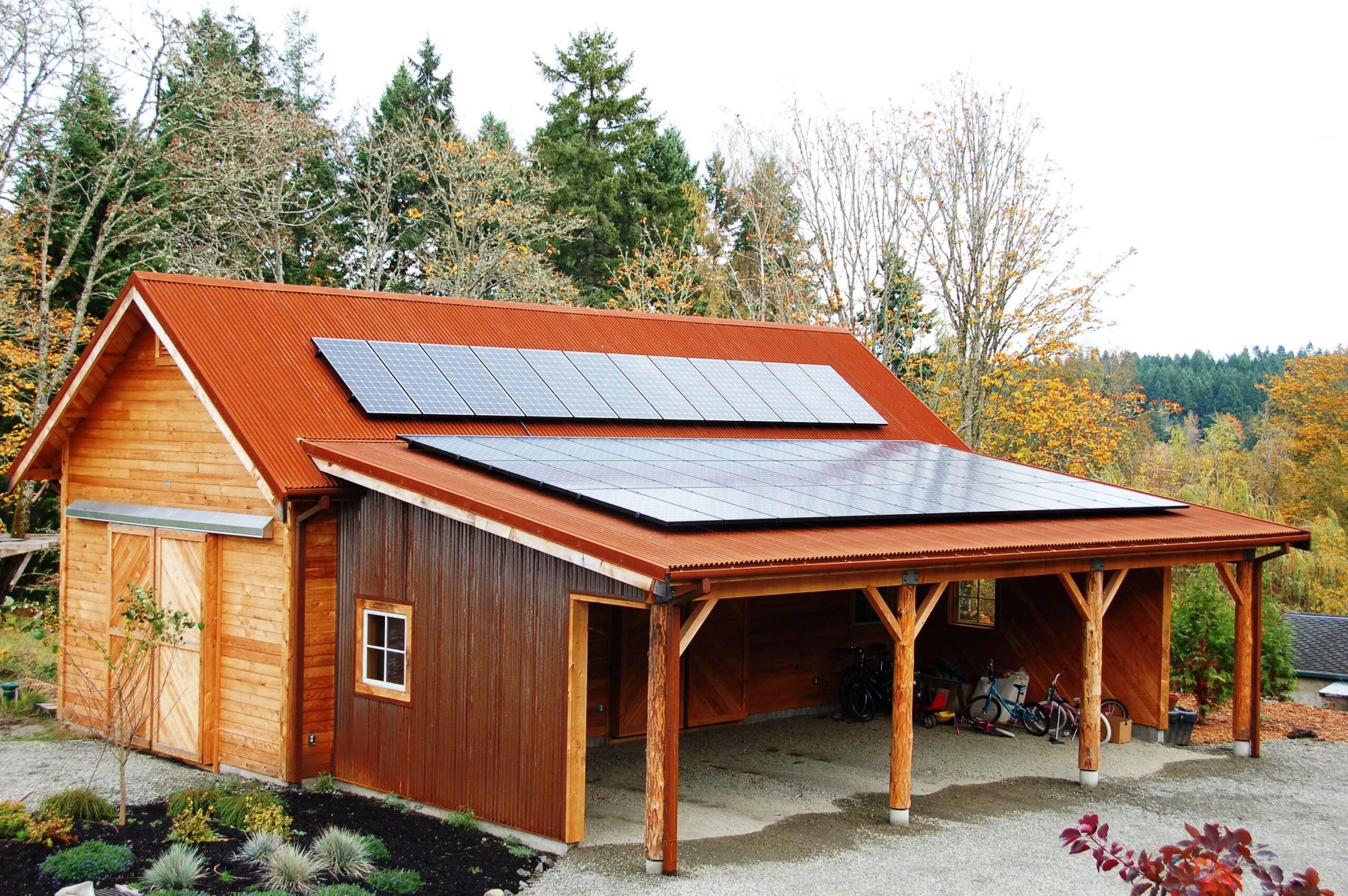 A&R, a certified B Corporation, also won in the Workforce Development category of the 2015 King County Executive's Small Business Awards and was a finalist for the Puget Sound Business Journal's 2015 Washington's Best Workplaces. In 2013, 2014, and 2015, A&R was recognized by the Puget Sound Business Journal as one of Washington's Top 100 Fastest Growing Companies.
We started A&R Solar with the idea of changing the way business was done in the world. We wanted to build a business structure that focused on respect for our employees, our customers, our community, and our planet. We believe that by aligning our personal values with our business, we will achieve incredible results.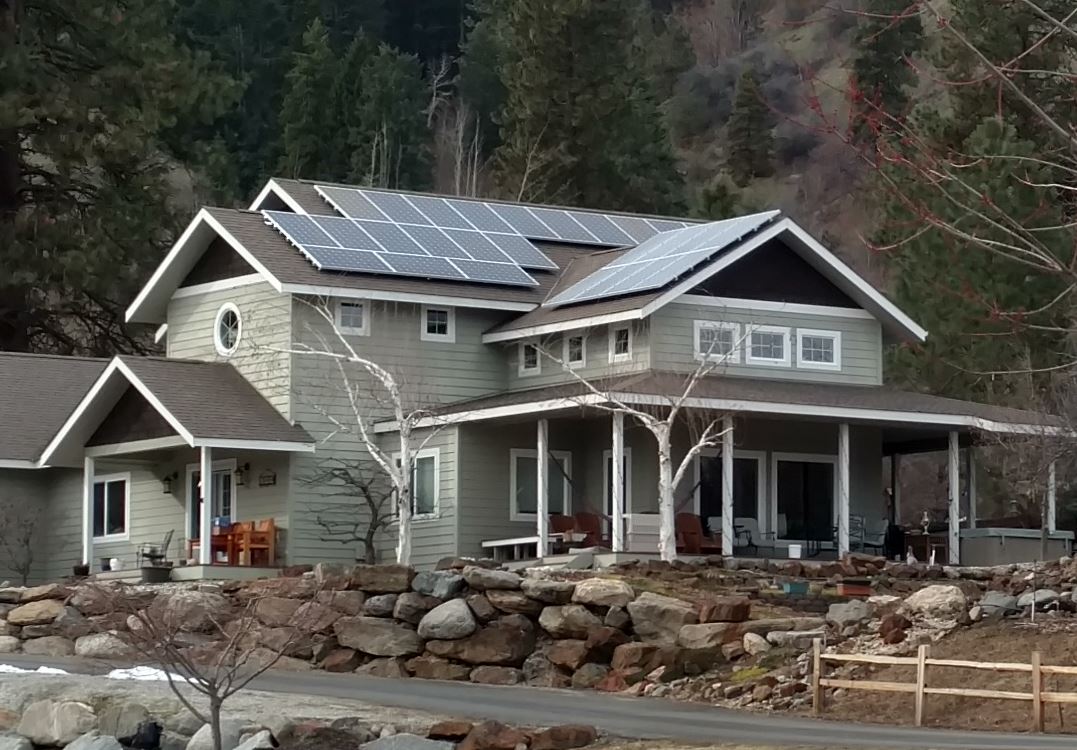 The Top 500 Solar Contractors List is developed by Solar Power World magazine to recognize the work completed by solar contractors across the U.S. and Canada. The companies on the list are growing the economy, providing jobs and offering electricity consumers a choice about how they get their power. The list was released July 26.
"The companies on this year's list exude solar-business brilliance, and they deserve to be recognized not only for being great companies but also for how their work positively impacts the environment," said Kathie Zipp, managing editor of Solar Power World. Solar energy is a renewable resource with great potential to significantly reduce our nation's greenhouse gas emissions, according to the Solar Energy Industries Association, a national solar industry association.
Interested in how solar energy can work for your home? Fill out the form below for a free, no-pressure consultation.
2016 continued…
A&R Solar has been named one of Washington's fastest growing private companies by the Puget Sound Business Journal. A&R's revenues totaled more than $12.5 million in 2015, up from $5.7 million in 2014, and just $2.8 million in 2013. The company had 41 full-time employees in January 2016, compared with 27 in 2015, 19 in 2014, and 12 in 2013. A&R specializes in solar photovoltaic (PV) installations and has added battery storage systems to its offerings. The companies on the Business Journal's list employ more than 9,500 employees and have revenues totaling nearly $3.17 billion in 2015. A&R was one of 41 companies to make the list in 2015 and 2016. It was also named to the 2013 and 2014 lists. The ranking of each company on the list will be announced at an event on Oct. 21.
---
2015
A&R Solar named top solar contractor in Washington state!
We're really proud that Solar Power World, a leading industry publication, has named A&R Solar the top solar contractor in Washington. Wow. A 24-contractor advisory board verified the number of installations each contractor completed, along with the total number of megawatts. The committee also received feedback SolarReviews, which maintains a performance-based quality accreditation for solar installers. A&R ranked first out of 13 solar contractors in Washington and 242nd in the country.
2015 continued…
A&R Solar has been named one of Washington's fastest-growing privately-held companies by the Puget Sound Business Journal. The company's revenue grew more than 144 percent over the previous year, recording a record annual revenue of $5.76 million in 2014. A&R was also named a fastest-growing company in 2014 and 2013. To make the list, companies must be privately held, headquartered in Washington State, have recorded revenue of at least $500,000 in 2012 and demonstrated revenue growth through 2014. The chief executive officer or chief financial officer must submit in writing — and personally vouch for — company revenues for the past three years. The Business Journal calculates the revenue growth percentages by which the companies are ranked. Seattle and Bellevue each have 30 of the state's fastest-growing companies, followed by Redmond with 10 and Kirkland with seven.
The Puget Sound Business Journal has confirmed what we already knew—A&R Solar is a great place to work.
Our company was named as a finalist for the newspaper's 2015 Puget Sound Best Workplaces. Employees filled out an online survey, and our team scored us among the highest based on questions related to job satisfaction, relationships with their bosses, camaraderie with fellow employees, opportunity for advancement and more.
We are proud that our staff take pride in our company and the work we do. Every day is truly a team effort. Employee owned and operated, A&R Solar has been business since 2007 and is one of Washington's fastest-growing companies. We strive to create a culture that values and respects diversity and inclusion in the traditional contractor field. We have grown the number of women and ethnic minorities in our company. We give each employee a yearly educational stipend to grow their careers and passions, while providing paternity & maternity leaves, 401k matching, generous vacation, employee ownership, and regular pizza and beer. We do construction a little differently around here.
The top workplaces will be announced during an awards ceremony at Safeco Field in August.
A&R Solar won in the Workforce Development category of the King County Executive's Small Business Awards.
The awards celebrate the achievements of small businesses in several categories. The winners were selected by a panel of judges from local jurisdictions and business organizations.
"This award really speaks to our core values of craftsmanship, passion, and making sure our employees have the resources to do their best work, regardless of position or level," said CEO Reeves Clippard.
---
2013
A&R Solar has earned the service industry's coveted Angie's List Super Service Award, reflecting an exemplary year of service provided to members of the consumer review service in 2013.
"We are proud of our achievement in providing such a high level of service to Angie's List customers."  said Reeves Clippard co-founder of A&R Solar.
"Only about 5 percent of the companies A&R Solar competes with in Seattle are able to earn our Super Service Award," said Angie's List Founder Angie Hicks. "It's a mark of consistently great customer service."
Angie's List Super Service Award 2013 winners have met strict eligibility requirements, which include an "A" rating in overall grade, recent grade, and review period grade; the company must be in good standing with Angie's List, have a fully complete profile, pass a background check and abide by Angie's List operational guidelines.
Service company ratings are updated daily on Angie's List. Companies are graded on an A through F scale in areas ranging from price to professionalism to punctuality. Members can find the 2013 Super Service Award logo next to company names in search results on AngiesList.com.
Angie's List helps consumers have happy transactions with local service professionals in more than 720 categories of service, ranging from home improvement to healthcare. More than 2 million paid households use Angie's List to gain access to local ratings, exclusive discounts, the Angie's List Magazine and the Angie's List complaint resolution service.