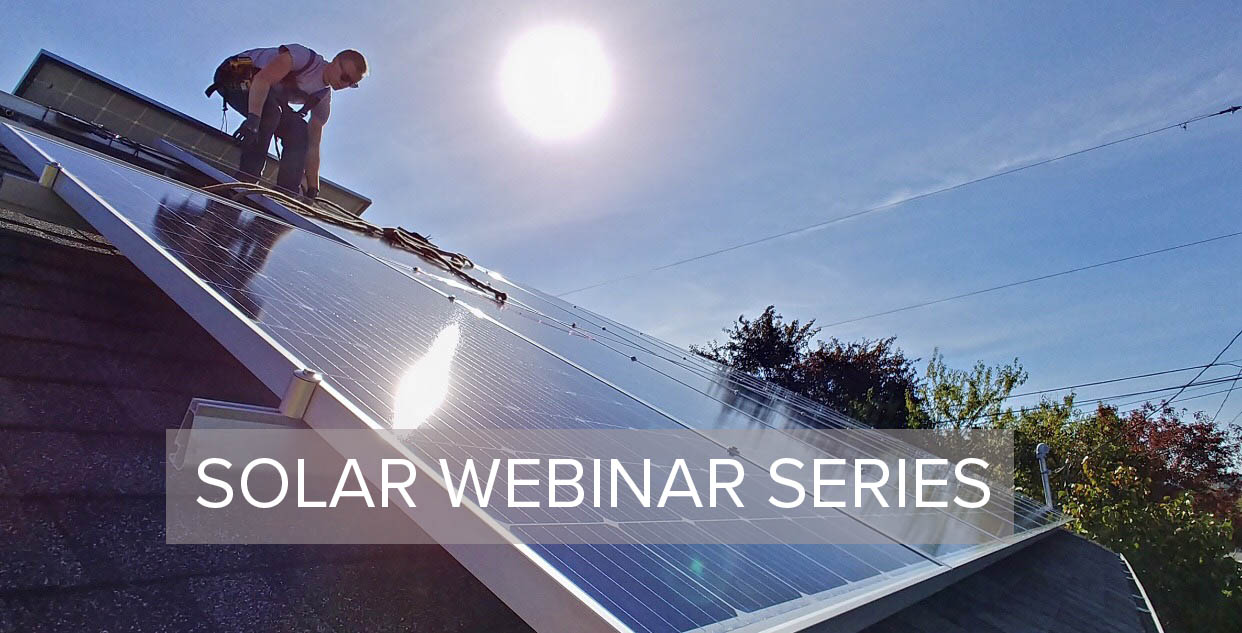 17 Mar

Lunch and learn solar webinars for everyone!

1/1/2020 UPDATE! We're planning some new webinar options, so check back! Whether you are just learning about solar or are interested in taking a deeper dive, we have you covered.

These are free webinars that you can watch while you grab lunch.

A&R Solar is licensed to work in Washington and Oregon, but anyone who is interested in learning about these technologies is welcome! Please share them with your friends.

If you have particular questions or topics you'd like us to cover, please include them on the registration page.

INTRO TO SOLAR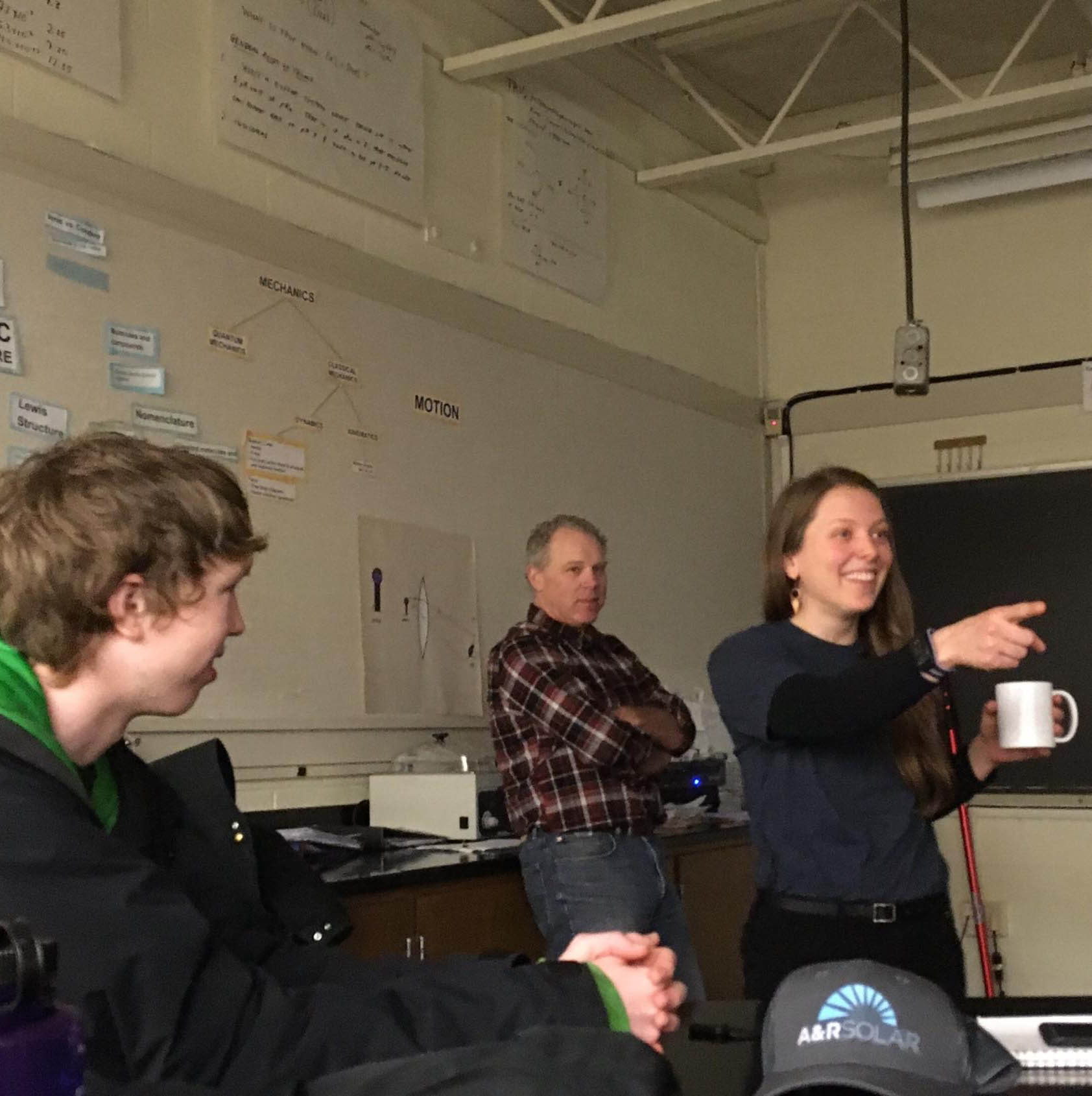 Solar 101: An Intro to Solar Energy
UPDATE! Tuesday, April 14th at noon
Presenter: Michael O'Brien
How does solar energy work? Well, after 13 years in the business, we can share what we know and give you a good foundation. This webinar offers the solar basics; it's perfect for teenagers, teachers, and anyone who wants a basic understanding of solar technology.
Register here.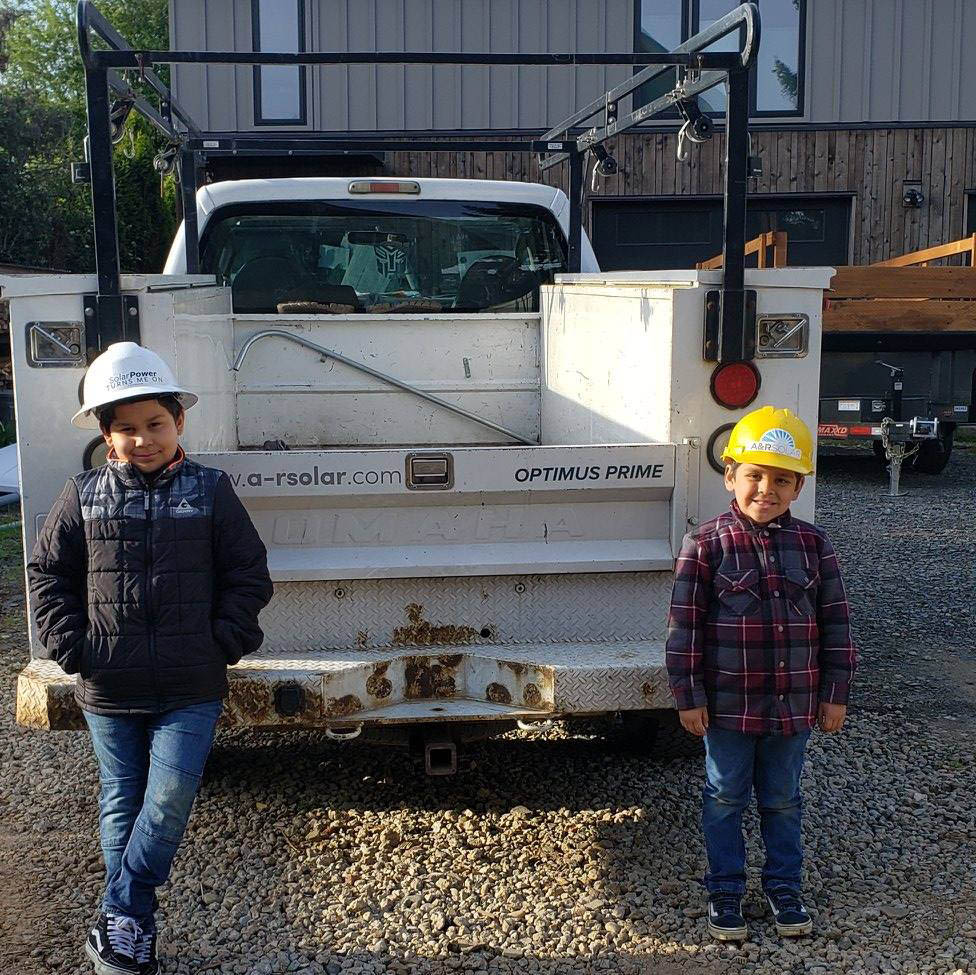 Solar for Kids: The Basics about Solar Energy
On demand video
Presenter: Bonnie Frye Hemphill
We're working on a simple video to explain solar and energy to younger kids. We'll put it on Facebook and YouTube (probably in early April) so your kids can watch at any time. You can sign up to get notified you when it's ready. (We won't use your email for anything else.)
Sign up to get notified.
ADVANCED LEARNING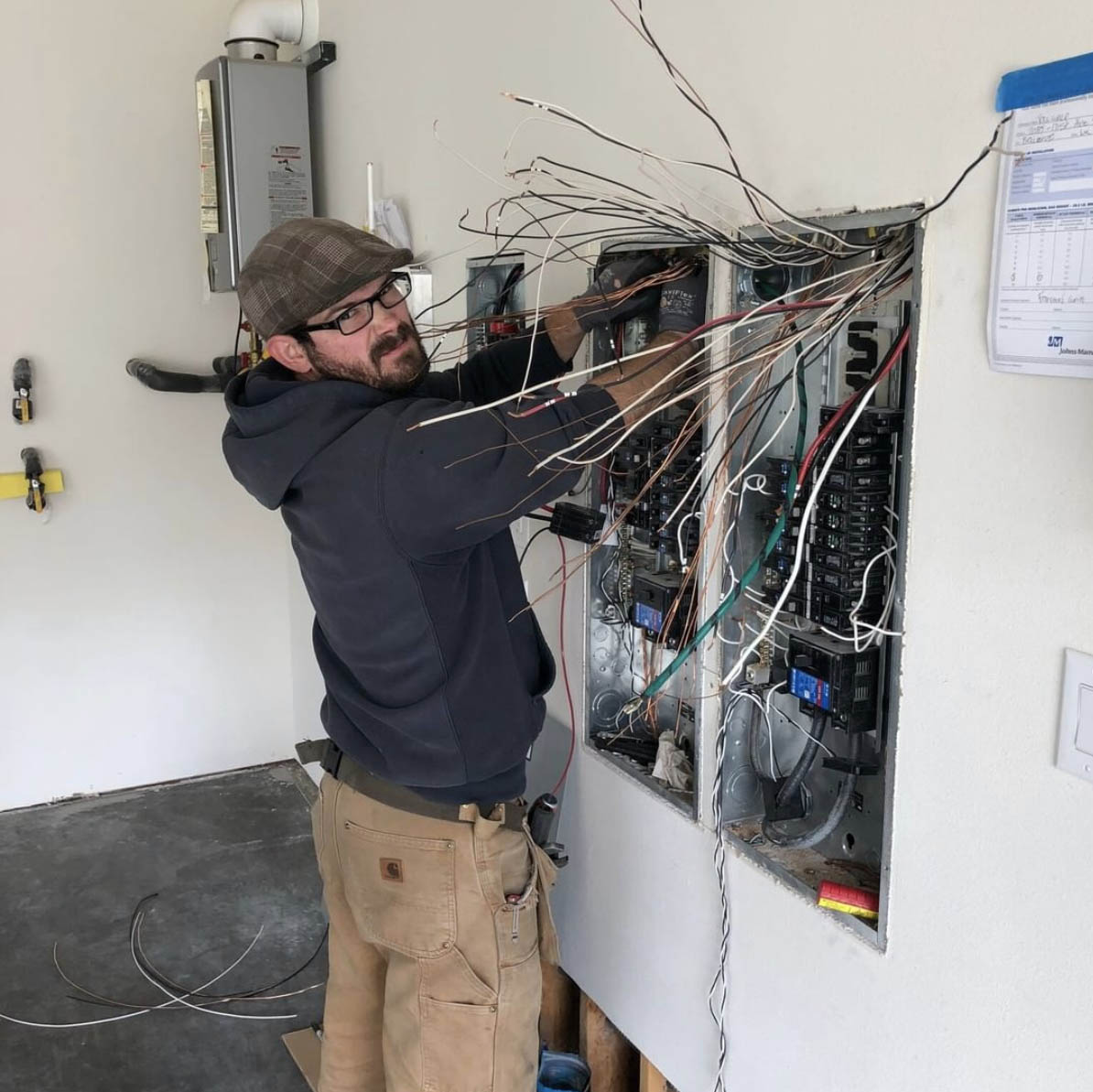 Solar for Techies
Thursday, March 26th at noon
Presenter: T.J. Merrill
In this live webinar, you'll learn about the latest in solar technology–where we are now and where we see it going over the next year. This webinar assumes you have a foundation in solar energy. We'll provide ample time for questions.
WATCH VIDEO OF WEBINAR
Deep Dive into Modern Lithium-ion Battery Storage
Tuesday, March 31st at noon
Presenter: T.J. Merrill
In this live webinar, we'll go into detail about next-generation battery solutions as they pertain to solar, including Tesla Powerwall. We'll discuss whole-home backup, time of use load shifting, and vehicle to grid integration.
WATCH VIDEO OF WEBINAR.
About the presenters:
T.J. Merrill is a Board certified Solar + Storage design consultant and Regional Manager with A&R Solar, a leading Washington solar contractor. He is a University of Washington graduate and former Microsoft Certified Systems Engineer who has presented worldwide on technology solutions. He holds certifications by the North American Board of Certified Energy Professionals (NABCEP) in Solar PV Design as well as Tesla Powerwall, LG, Outback Power Systems, and Sonnen. He is passionate about renewable energy and energy storage solutions that protect families and businesses and help accelerate the worldwide adoption of renewable energy.