Reduce your
carbon footprint

Shrink your
electric bill


Reduce your carbon footprint

Shrink your electric bill

Go solar in the Northwest today, and save for decades
Believe it or not, the Northwest is perfectly suited to solar power. And A&R Solar can help you nearly eliminate your electricity bill for decades.
In addition, Northwest Edible readers are eligible for a referral bonus of up to $500.
Produce more energy than you use on long summer days to earn credits with your utility that you use during the dark winter months
Produce some energy even when it rains (ie – during the winter), and use utility credits to cover the rest
Energy production and workmanship are guaranteed for 10 years
If any equipment breaks, the labor to replace it is free for 10 years
Not every solar company will still be in business in 10 years, but A&R Solar and every solar PV system we install are built to last. Since our founding in 2007, A&R Solar has helped over 4,000 home and business owners go solar.
Join thousands of others from Seattle, Bellevue, and Tacoma and beyond who have taken advantage of financial incentives to install solar.
It's a decision that benefits your pocketbook, your planet, and your community.
Make sure you let us know that you are a Northwest Edible Life reader!
A&R Solar
3211 Martin Luther King Jr Way S
Seattle, WA 98144
(206) 707-9937
info@a-rsolar.com

We work border-to-border in Washington and Oregon.
Congress has extended and restored the federal solar tax credit to its full, original rate. This means that homeowners and businesses who install solar and/or battery backup systems between 2022-2032 will receive a 30% tax credit. A tax credit is a dollar-for-dollar credit on the income tax you owe. Businesses can receive an additional 10% tax credit if they use American-made products and materials, and battery storage systems no longer need to be paired with solar to qualify for the credit. Learn more!
Don't take our word for it…
Here's what some of our customers have to say about us and their solar energy systems. Don't hesitate to ask for references—we're happy to connect you.
[wpbr_collection id="9144″]
Featured A&R Solar projects in the Seattle area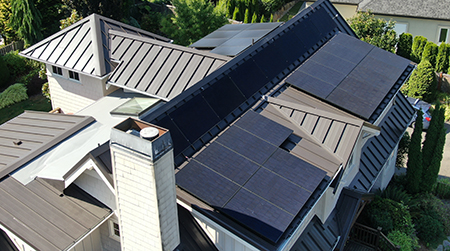 A new standing seam metal roof meant it was the perfect time to add solar. The family saved almost $12,000 on their system with the Federal Solar Tax Credit.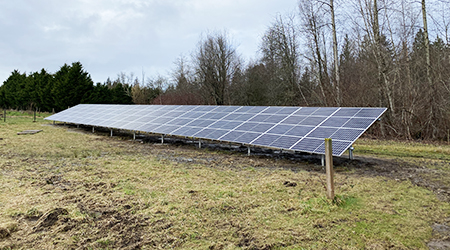 A ground mount solar energy system can be sited and sized to meet your energy goals.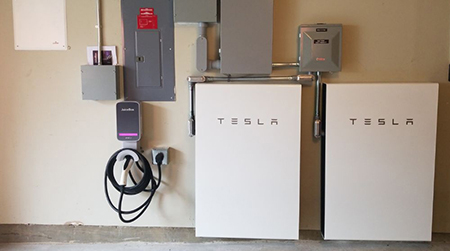 This homeowner installed Powerwalls as protection against power outages from winter storms and earthquakes.
INDUSTRY-LEADING GUARANTEE
You will receive our "Perfect 10 Guarantee." A&R provides 10-year warranties on your residential system's performance, workmanship, and labor. This is on top of manufacturers' warranties, which are typically 25-30 years.
We're one of the Northwest's oldest and most trusted solar installers. A&R Solar is employee-owned and operated, and our executive team and staff live and work in our communities. With no company debt, we are here for the long haul.
Your system will be designed to take advantage of current financial incentives with an eye on the future to make sure that adding new technology (like battery storage) will be as seamless as possible.
Your solar array will have the highest quality modules, inverters, and racking materials that have been vetted by our Research & Development team, which is comprised of every department within our company.
Your team consists of highly-trained professionals who are our full-time employees (not subcontractors or working out of remote call centers). In fact, we have more NABCEP-certified employees than any company in the Northwest.
HIGH QUALITY INSTALLATION
We never cut corners. We go above and beyond the competition to ensure the highest quality solar PV system installation. We take quality and your family's safety seriously.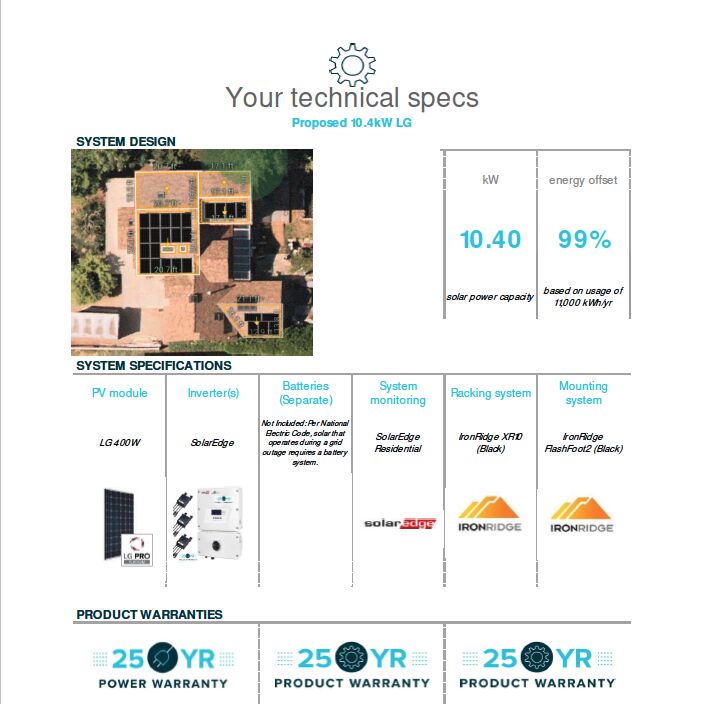 Tell us about your project using the form below. A friendly Solar Education Associate will contact you to see if we're a good fit for you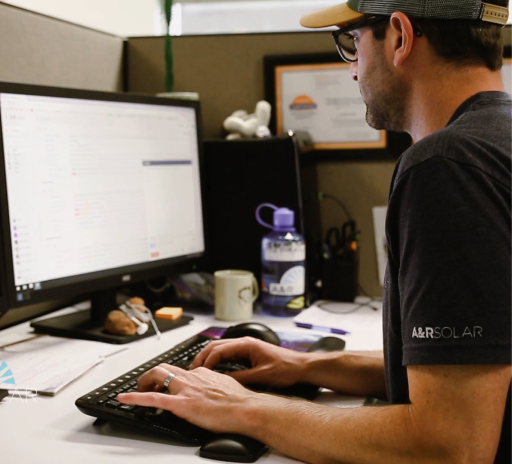 Your Design Consultant will meet with you to create a free design that hits your production goals and makes good financial sense. You decide when to move forward.
From permits to installation to final inspections, we'll take care of everything. You just flip the switch and watch your electric bill and carbon footprint shrink.
TAKE ADVANTAGE OF OUR FREE CONSULTATION SO WE CAN PROVIDE THE ANSWERS YOU NEED TO MAKE AN INFORMED DECISION.