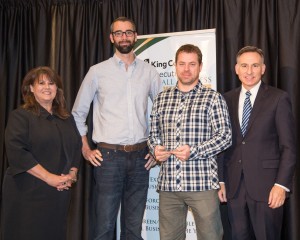 A&R Solar won in the Workforce Development category of the King County Executive's Small Business Awards.
The awards celebrate the achievements of small businesses in several categories. The winners were selected by a panel of judges from local jurisdictions and business organizations.
"This award really speaks to our core values of craftsmanship, passion, and making sure our employees have the resources to do their best work, regardless of position or level," said CEO Reeves Clippard.