A&R Solar started in the Northwest with two guys who wanted to create a solar installation company focused on people and the planet. While A&R has grown to more than 100 employees across two states, we haven't lost sight of our commitment. We work hard to maintain a safe, positive, and innovative work environment where employees are encouraged to learn, grow, and have fun – all while earning a good living. That's why A&R Solar was named one of Oregon Business' 100 Best Companies to Work for in Oregon.
Beyond bringing sustainable energy to more people in the Northwest, our mission extends to creating a workplace where all kinds of people can thrive!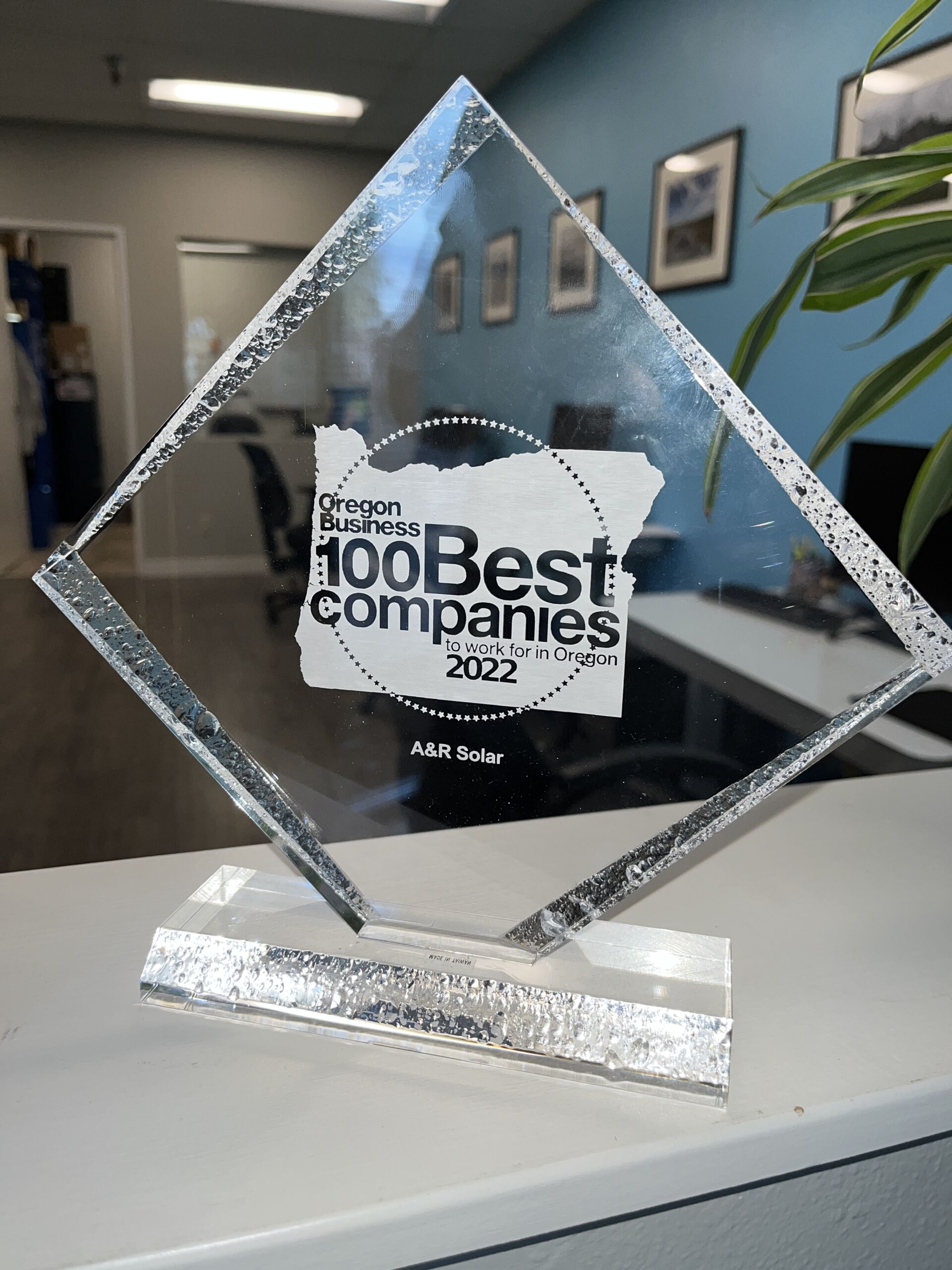 Since 2007, we've built a reputation on powering what's next, which extends to empowering our team members' personal growth. Besides investing in professional development opportunities, employees can expect a range of stipends and benefits. Here are some of our more popular perks:
Company ownership (after 3 years), as well as employee assistance program
Ability to work remotely, as well as flexible work hours, and a clean commuting stipend
Education enrichment stipend for professional development, and continuing education units reimbursement
At-cost solar energy system for your home
Phone reimbursement/company plan, as well as a tool stipend, and work wear stipend for crews
Maternity/paternity leave
Fun company events and parties
Company sponsored group outings – Plan an outing with a handful of co-workers, and A&R will cover part of the cost
Fitness and health stipend
Ready for a career in solar? We are always looking for great candidates in the Portland and Seattle metro areas. Check out our job openings!