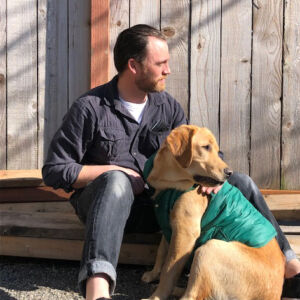 James Keating
Oregon
ROOF TECH
Hails From
NE Portland
Activities
Gardening, home improvements, wrasslin' with my dog Gooseberry, cooking for my family, soccer, skateboarding, mechanical experiments, bike riding, feats of strength, whimsy, folly, etc.
Accreditations, Licenses, and Degrees
OSHA 10
Favorite Nonprofit
ReBuilding Center. I love old stuff and I love re-use. As the surrounding neighborhoods changed and re-developed, I appreciate that the RBC preserves and honors the qualities of the old neighborhood.