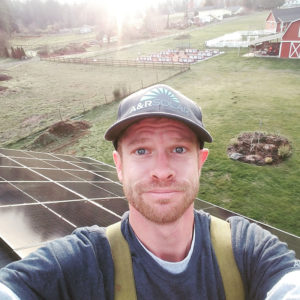 Dustin Armstad
Washington
ROOF TECH | EMPLOYEE OWNER
Hails From
Montana
Activities
Hiking, snowboarding, live music
Volunteer Work
Trout Unlimited and 1000 Gardens in Missoula
Fun Facts
Grew up moving cattle on horseback. I used to be a gymnast.
Degrees
AAS in Energy Technology from Missoula College
Favorite Nonprofit
I like Charity:Water's mission of bringing clean drinking water to people in developing countries, since access to clean water is such a vital human need and allows for more time to better their lives in other ways.